Biography of KH. Ahmad Baha'udin Nursalim (Gus Baha)
by Mihrob
224.008 Views
Senin, 5 September 2022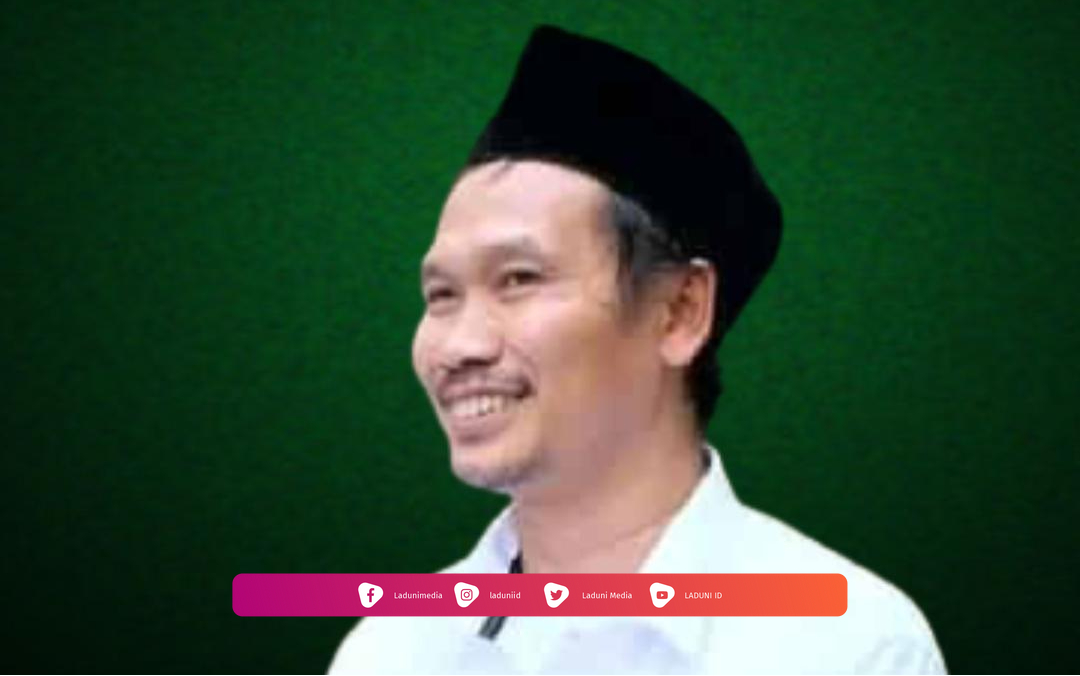 TABLE OF CONTENT
BIRTH
KH. Ahmad Baha'uddin Nursalim or commoly called gus Baha was born on Sept 15, 1970 in Sarang Rembang, Central Java. Gus Baha is the son of the great religious teacher of Holy Qur'an and the Pesantren leader in Tafidzul Qur'an LP3IA whose named KH. Nursalim al- Hafizh from Narukan, Kragan district, Rembang regency, Central Java.
Gus Baha's (KH. Nursalim) is a students of KH. Arwani al-Hafidz Kudus and Abdullah Salam al-Hafidz Kajen Pati, who has relationship with the greatest religion teacher.
In maintaining and spread The Qur'an at the same time, Gus Baha's father together with his friend Gus Miek (KH. Hamim Jazuli) in that time both created movement to listening Holy Qur'an door to door from one place to another. In the beginning of the time the movement called Jantiko ( Jamaah anti Koler). The movement's name change into Mantab ( Majelis Nawaitu Topo Broto), then it changed into Dhikrul Ghofilin's movement.
FAMILY
From his father familiy tree, Gus Baha is the fourth generation from the greatest religious Qur'an expert. On the other hand, from the maternal family tree, Gus Baha became part of extended family of Lasem religious teacher, from Bani Abdurrahman Basyaiban or mbah Sambu.
After finishing his education in Sarang, Gus Baha married with the religious teacher's daughter whose name Ning Winda, his uncle chose her to marry with Gus Baha, she was come from Pesantren Sidogiri, Pasuruan regency, East Java. There was an interesting story during his wedding ceremony. Before Gus Baha married, Gus Baha met his parents in law and talked his intention as his life was not glamorous but his life is very simple.
To confined his parents in law to agree with his married proposal. He wanted to anticipate disappointed in the next day, however, his parent in law just smile and answer "klop" " you are the same with me."
The simple life of gus Baha has proven when he went to Pesantren Sidogiri to followed wedding ceremony. Gus Baha went to Pasuruan ride by economic bus class.
Gus Baha went from Pandangan to Surabaya, then continued with second bus to Pasuruan. His simple life is not coincident but as the result from his father's education since he was child.
Since he lived in Jogjakarta, a lot of student in Karangmangu felt lost him. Then they followed gus baha to Jogjakarta and collecting money to rent a house near gus Baha's house. The goal was to seeking knowledge from gus Baha.
There were 5 to 7 student Mutakhorijin al Anwar and MGS followed to Jogja. In Jogjakarta a lot of people surrounding him wanted to followed his religious class.
INSIGHT
In the child time gus Baha was learned Al Qur'an directly from his father with tajwid method and makhorijul word in discipline learning. This thing suitable with his characteristic who was taugh by his father's teacher as KH. Arwani Kudus. Dicipline method created gus Baha in the young age can memorize Holy Qur'an in 30 juz with the meaning of it.
When he was a teenager, his father sent him to Pesantren and learned to KH Maemon Zubair in Pesantren Al Anwar Karangmangu, Sarang district, Rembang regency. Pondok al Anwar located 10 km east of his house.
In Pesantren Al Anwar his insight was developed such as hadith knowledge, fiqh and interpretation. Gus Baha finishing his hadith knowledge of Sahih Muslim complete with "matan, rowi and sanad". Behind sanad Muslim he also finished and memorized Fatul Mu'in and Arabic grammatical book such as Imrithi and Alfiah Ibnu Malik.
In that time, Gus Baha had a lot of memorization as students of Al Anwar who has a champhion as students who got the record for memorizing the most. In addition, others story mentioned when there were a meeting forum or batsul masail in "pesantren" a lot of gus Baha's friend rejected if gus Baha participated in that forum. Because they regard that gus Baha was not in the students level because of his deeply knowledge, wider insight and a lot of memorization that he has.
Therefore because of his knowledge, he obstained trusted to be Rois Fathul Mu'in and the leader of Ma'arif in the board of "Pesantren" Al Anwar.
Beside his deeply insight, he was a student that closer with his religious teacher. In a lot of chance he often accompanied his religious teacher Syaikhina KH. Maemon Zubair to share a lot of various purposes. Starting from chatting casually to matter of seeking ta'bir and receiving quest of the great religious teacher who visit "Pesantren" Al Anwar. He was called as a favourite student of Syaikhina KH. Maemon Zubair.
In a story, He was instructed to seek ta'bir about a problem. He found it fastly without open the book. Syaikhina very proud and said" You are really very smart.."
Gus Baha often be a role model when Syaikhina gave a mawa'izh in a lot of chance about ideal students profile, " the real student is Baha.." his teacher said.
Beside learned education in "pesantren" Al Anwar Rembang, some day his father offered him to send him to Rushoifah or Yaman. However, Gus Baha rejected and choose to stayed in Indonesia, loyal to Madrasah Ghozaliyah Syafi'iyyah PP. al-Anwar and his own "pesantren"LP3IA.
After his father died in 2005, Gus Baha continued his "pesantren", "Pesantren" LP3AI Narukan.
When we being a leader in his pesantren, a lot of his student lost him when he back to Narukan. Then his student visited and proposed him to back to Jogja. Then gus Baha accepted and go to Jogja just one time a month.
Beside he became a teacher in his own "pesantren" and teach religious class in Jogjakarta. Gus Baha also teach Al Qor'an interpretation class in Bojonegoro, East Java. He managed his time, in Jogjakarta in the last of the week, in Bojonegoro in the second week every month. That activities done by gus Baha countinously since 2006 until now.
SPECIALITY
As an ideal student who has education background non formal and non degree, Gus Baha is special because he became a leader in the Lajnah Mushaf Team of Universitas Islam Indonesia (UII) Yogyakarta.
Gus Baha sit together with professor. Doctor and Holy Quran experts accros the nation such as Prof. Dr. Quraisy Syihab, Prof. Zaini Dahlan, Prof. Shohib and The National board of Quran meaning.
Once upon a time a Prof Quraisy said that Gus Baha position's in National Tafsir board not only as mufassir but also as musaffir faqih because his knowledge about ahkam verse in Holy Qoran content.
Prof. Quraisy also said that when Lajnah did interpretation and Al Qor'an mushaf, Gus Baha position in two expertise as mufassir such as other lajnah member, and as Faqihul Qur'an that has special duty to translate figh content in ahkam verse of Al Qur'an.
ROLE MODEL
Gus Baha as a model of simple life. He practice simple life in daily life. It mean that his family life in simplicity not in poverty. In his big family, none of his family is poor.
Gus Baha grandfather's from his mother's line was a landlord in his village. When the writer confirm about gus Baha's simplicity, he said that simplicity is an example of Qur'anic character that is his ancestors held tighly to.
One of his father message that Gus Baha have to avoid willingness to be a noble human being. This thing colored gus Baha personality in his daily life.
GUS BAHA's WORKS
حفظنا لهذا المصحف لبهاء الدين بن نور سالم is a book written by gus Baha. This book explain about rash usmani which is completed with some example and explanation based on al-Mugni book wrriten by Abu Amr Usman bin Sa'id ad Dani (w.444H). This book useful for everyone to understand about the characteristic of Al Qur'an writing system and in rash usmani mushaf.
Al Qur'an interpretation of UII version and Al Qur'an translation of Gus Baha UII version (2020). One of characteristic of interpretation and translation that wrriten by gus Baha and team is about the interpretation is suitable with Indonesia condition. Interpretation and translation of this Al quran version did not change the original meaning of Al Qur'an.
Sanad Lineage Chart
The following is a genealogy chart for the KH teacher's lineage. Ahmad Baha'udin Nursalim Gus Baha can be seen HERE.
---
This article was previously edited on June 28, 2021, and last edited on September 05, 2022.
---